With International Women's Day fast approaching what better time is there to celebrate some of the wonderful women out there? The theme for this year's International Women's Day is 'balance for better,' with the focus on how we can create better gender balance in the workplace. It's not just looking at how women can be treated more fairly, but for everyone, male or female, to feel equal, and that they are given the same opportunities, rates of pay, and respect in the workplace, regardless of what it is they do for a living.
At Inkerman, we couldn't agree more with this mentality and feel proud that we have cultivated a mindset in our offices, as well as with all the different and brilliant businesses we work with, that all people are treated fairly and well. We believe this makes for a happier, healthier and more productive workforce, and what business owner wouldn't want that?
Since it is International Women's Day, we find ourselves thinking about some of the women who we find genuinely inspirational. All these women are successful, influential and smart and are not only brilliant businesspeople but also gifted, passionate and compassionate too.
Bryony Gordon
is a journalist who writes features and columns primarily for the Telegraph, and she tells it like it is through her smart, witty writing. She is a best-selling author and openly talks about her battles with mental illness and alcoholism. She founded a mental health support group, Mental Health Mates in 2016. She's also involved with the Grand National Women's Summit which takes place on Friday 5 April to discuss mental health and wellbeing in the talk; 'Sport and mental wellbeing: A Powerful Relationship'.
Learn more here
Mary Portas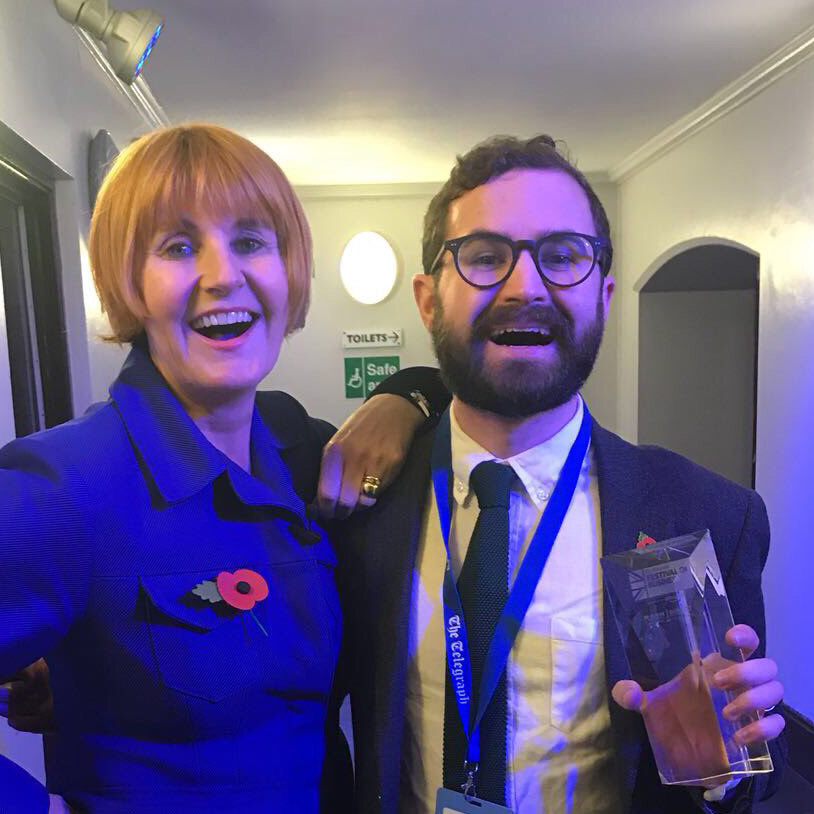 Mary is an admirable businesswoman and offers a wealth of incredible advice and expertise to help women become more successful in the business world. You can follow her advice on her website, http://www.maryportas.com and watch her fascinating show Mary's Secret Shopper on Netflix - the series which helps companies improve performance and give shoppers a better level of service. Her new book, 'Work Like A Woman', offers a unique perspective on how to make the most of our working lives.
Learn more here
Holly Tucker
 Holly is a passionate and successful entrepreneur and is the founder of Holly & Co, Founder & Chief Inspirator Notonthehighstreet and UK Ambassador to Creative Small Businesses. Tucker was instrumental in the creation of The Happy Bricks Foundation, a non-profit charity that helps disadvantaged children across the globe by raising funds to improve the quality of the environment in which they live.
Learn more here
Catherine Spencer
is former captain of the England Rugby team, and not only a formidable sportswoman but also a passionate advocate for gender equality particularly in the sporting world, where women's sports are still massively underinvested in when compared to mens. Spencer runs a women's speaker agency, Inspiring Women and was awarded an honorary doctorate from Canterbury Christ Church University in 2018 for her work raising the profile of women's rugby and continuing to inspire girls and women of all ages to reach for their goals and believe in their dreams.
Learn more here
At Inkerman, we are always looking to fantastic business people, both men and women, to help keep us motivated, inspire us, teach us lessons and enable us to learn and grow. This International Women's Day we will celebrate the incredible achievements of these fantastic women, as well as give ourselves a well-deserved pat on the back for running a business we believe not only celebrates and embraces powerful, intelligent women but all our brilliant colleagues, employees, and teammates, regardless of their gender!
If you know an inspirational woman who you'd like to celebrate this International Women's Day, what better way to show them how much they mean to you than with a bespoke, personalised gift? Our range of gifts for women can be engraved, embossed or etched to provide a memorable, unique present to mark and honour all their amazing achievements.