As the year slowly comes to an end and Christmas is getting closer, it is time to look back and reflect. Especially in the corporate environment, Christmas is the perfect opportunity to build bridges and show your gratitude to existing and past clients. The best way to do this is by sending out a gift that is relevant, smart, and meaningful. At Inkerman, we know how important these gestures are and that every detail matters Therefore, we have put together a list of 5 unique corporate Christmas gift ideas for your clients that are both tasteful and send the right message.

Some corporate gifts like elegant notebooks and pens are a standard. If you are looking for something a little more out of the ordinary, a crystal jug with a stirrer might be it. Not only is it practical, but also luxurious. On top of that, the Tusk Conservation Jug & Stirrer has been custom-etched with endangered African animals, and you can choose between a selection of various animals or just one. At Inkerman, we believe in supporting meaningful causes, and Tusk has been working with conservation efforts across Africa for over 25 years to keep endangered animals from extinction. A corporate gift that supports a meaningful cause can be a great way to not only strengthen your corporate identity but also increase awareness. A crystal jug like this will perfectly fit into any corporate environment - both as a stand-alone piece in the office or in the meeting room for client-customer meetings, making the perfect unique gift for your client this Christmas.
In the corporate world, you can't go wrong with leather goods. They are smart, chic, and high quality. Whatever industry your client represents, our Piccadilly A5 slip cover holds a notebook, documents and business cards and is the perfect corporate Christmas gift for your client. Equally suitable for both men and women, a leather folder is versatile and can be used for years to come. Add a personal element with embossed initials.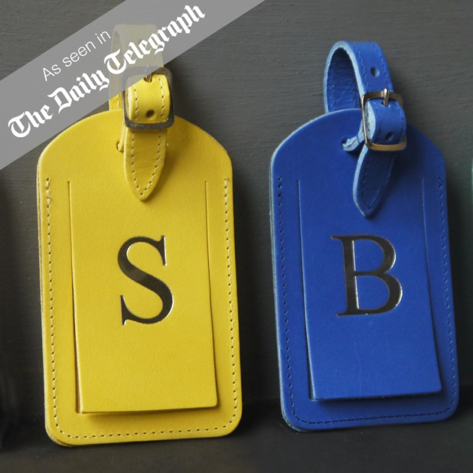 Every traveller in the corporate world appreciate a coloured luggage label to differentiate their black carry or hold bag from anyone else's. Thus a Piccadilly Luggage Label made from the finest British calfskin is an ideal corporate gift for any of your clients. Real leather is long-lasting and wears beautifully with everything. Available in four beautiful colour finishes, you can also add a personal touch by embossing the leather with custom initials or a logo.
When it comes to luxury corporate gifts for clients, a high quality pen is an excellent choice. For any business client, you really want to be investing in something original with attention to detail. The finish and materials used are what matters most, which is why you can't go wrong with an Inkerman Sterling Silver and Black Leather pen in a sterling silver and a black leather finish. The textured leather not only looks and feels exquisite, but it is also more functional than smooth leather. Whether ballpoint, rollerball, or fountain fixture, this is a gift that any client will appreciate.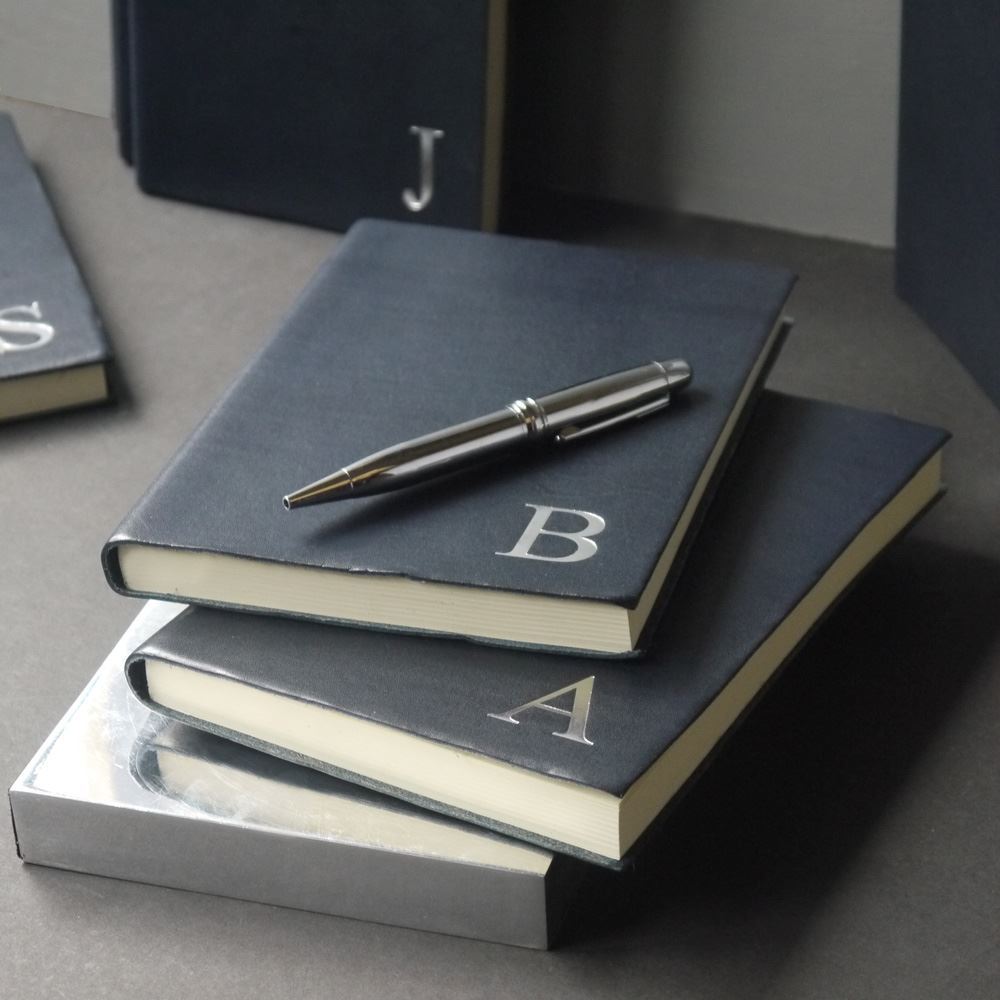 Notebooks have a timeless quality to them. Even though it may seem that most people use phones, tablets, and laptops to record everything these days, nothing can match the written word. Furthermore, it is well-known that handwritten notes are easier to remember. Everyone needs a good quality notebook for either personal or professional use, however most of us don't want to invest in one ourselves. The beautiful calfskin leather finish looks smart and also feels good to touch, making this Customised A5 notebook the perfect corporate gift.
Find the perfect corporate Christmas gift for your client with Inkerman... 
We have a range of unique gift ideas perfect for your clients that will make the ideal Christmas gift this year. Show your appreciation and give a unique gift with a meaning this Christmas from Inkerman. For more Christmas gift ideas, take a look at our Corporate Christmas Gifts.