Christmas is almost upon us, and with all the parties, planning and preparing for the break, you wouldn't want your festive spirits to be dampened with last minute, panic-induced gift buying for your family and friends.
Christmas is the perfect time to show those closest to you that you appreciate them, and presenting loved ones with thoughtful and meaningful gifts will let them know how much you value the relationship.
It's easy to stick to the same tired old gifts, a bunch of flowers, a box of chocolates, and so on, but demonstrating that you have put time, effort and thought into your gift will show how much you care.
We know that Christmas shopping can be stressful, but buying presents for those you love should be a pleasure. With that in mind, we have put together lists of the best and most charming gifts for everyone, so whether you are on a tight budget or are looking for something utterly extravagant, you are sure to find what you are looking for in our exclusive and stylish range.
Gifts under £30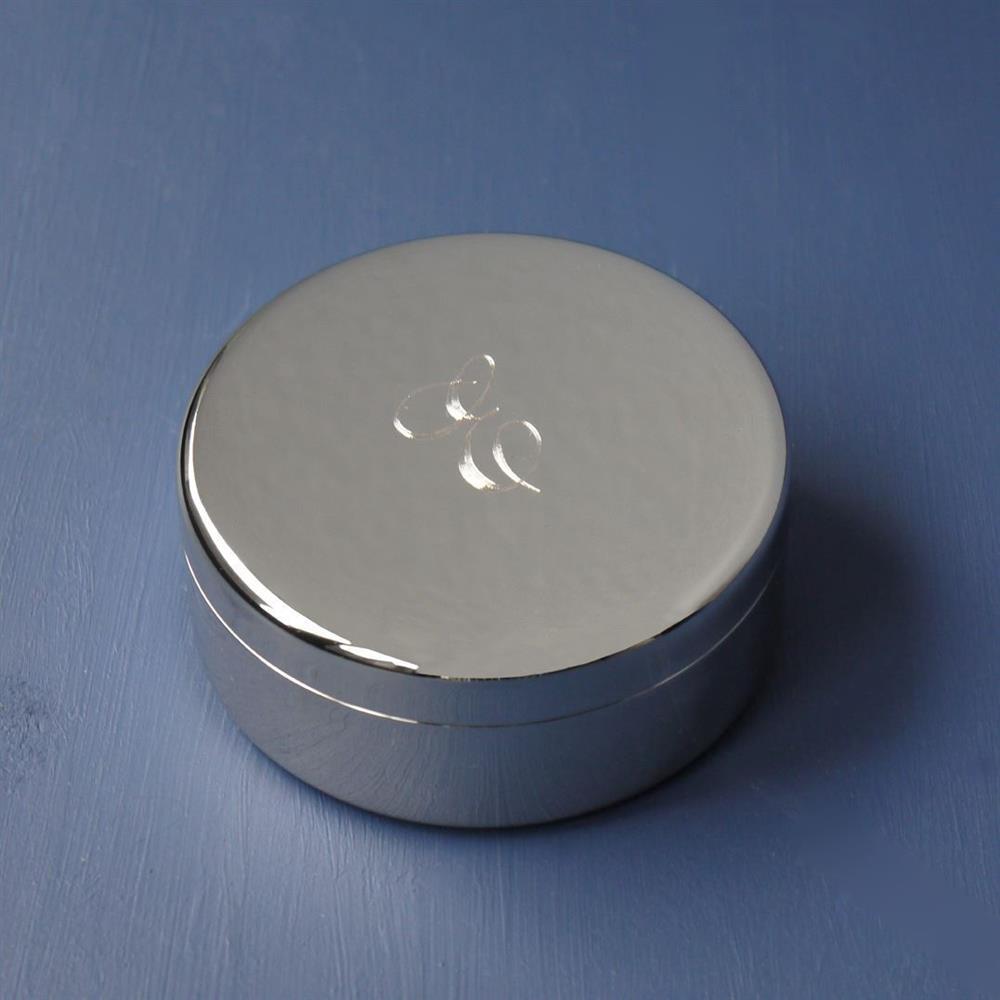 Our trinket box is made from nickel plate with a luxurious velvet lining and is a perfect gift for a little lady who loves to collect trinkets or jewellery. It's ideal for storing rings, earrings or small desk items and looks pretty on any dressing table.  This box can be engraved with initials, a memorable date, or a short message to make it extra special.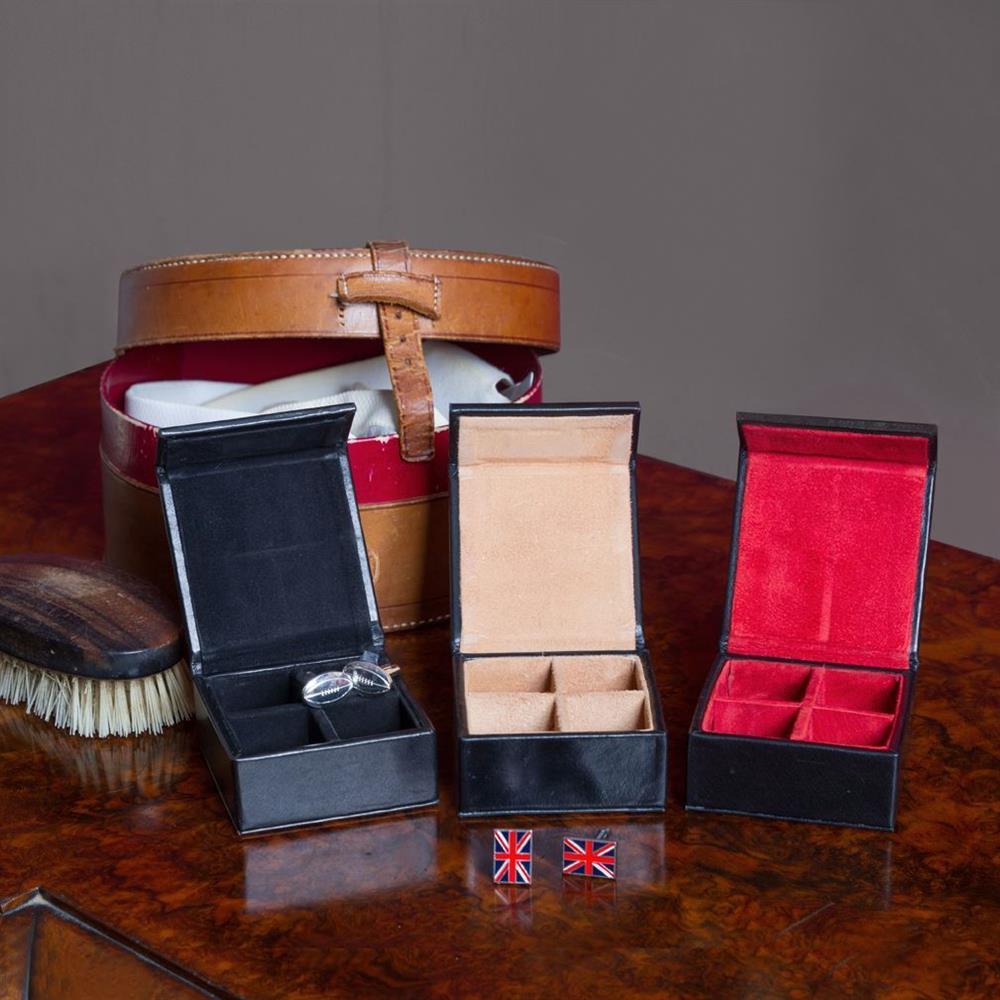 Our Travel Cufflink & Jewellery Box is made with soft leather and is an ideal gift for a sophisticated gentleman or elegant woman looking for a smart place to store cufflinks, rings or earrings.
This item comes in a range of colours and can be embossed with initials, names, a business logo or crest to create a lovely personalised gift.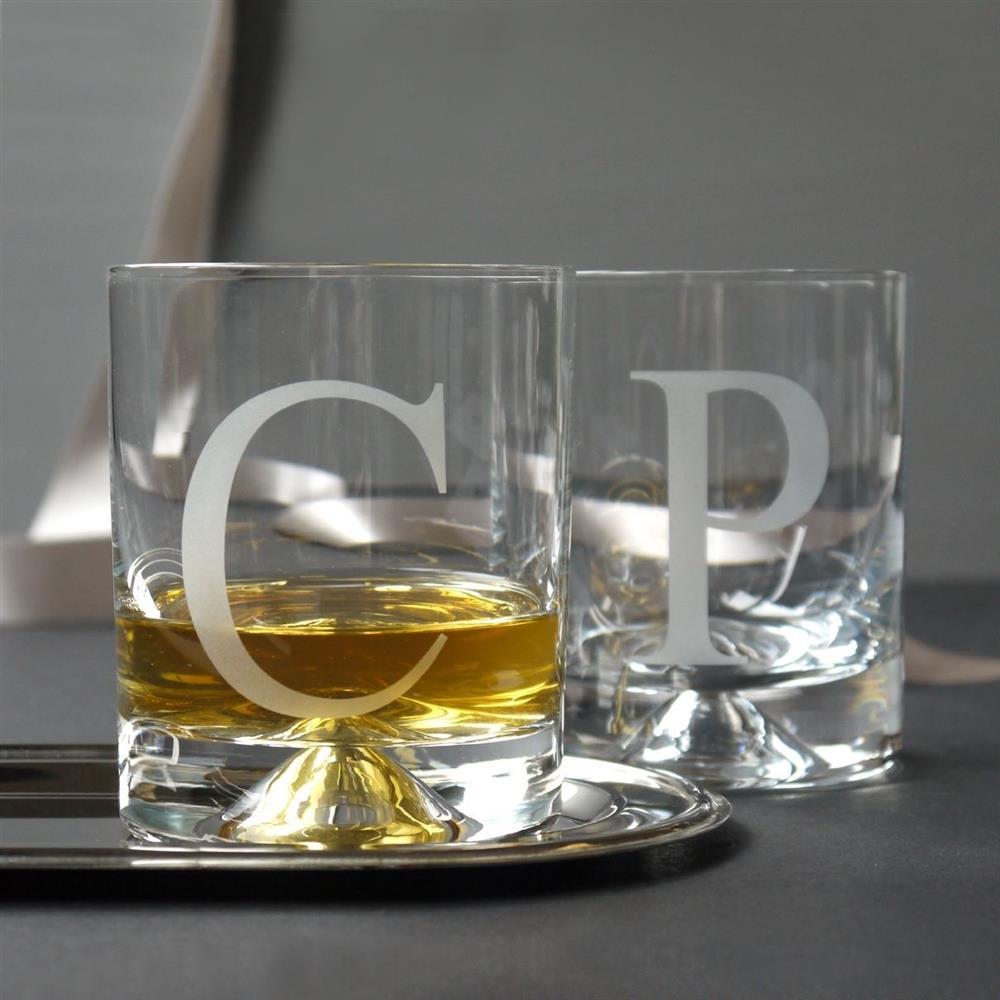 We all love a tipple or two during the festive season and what better way to enjoy your favourite drink than out of your very own etched glass tumbler? Our high-quality tumblers can be engraved with your loved ones initial making for a distinctive and thoughtful present.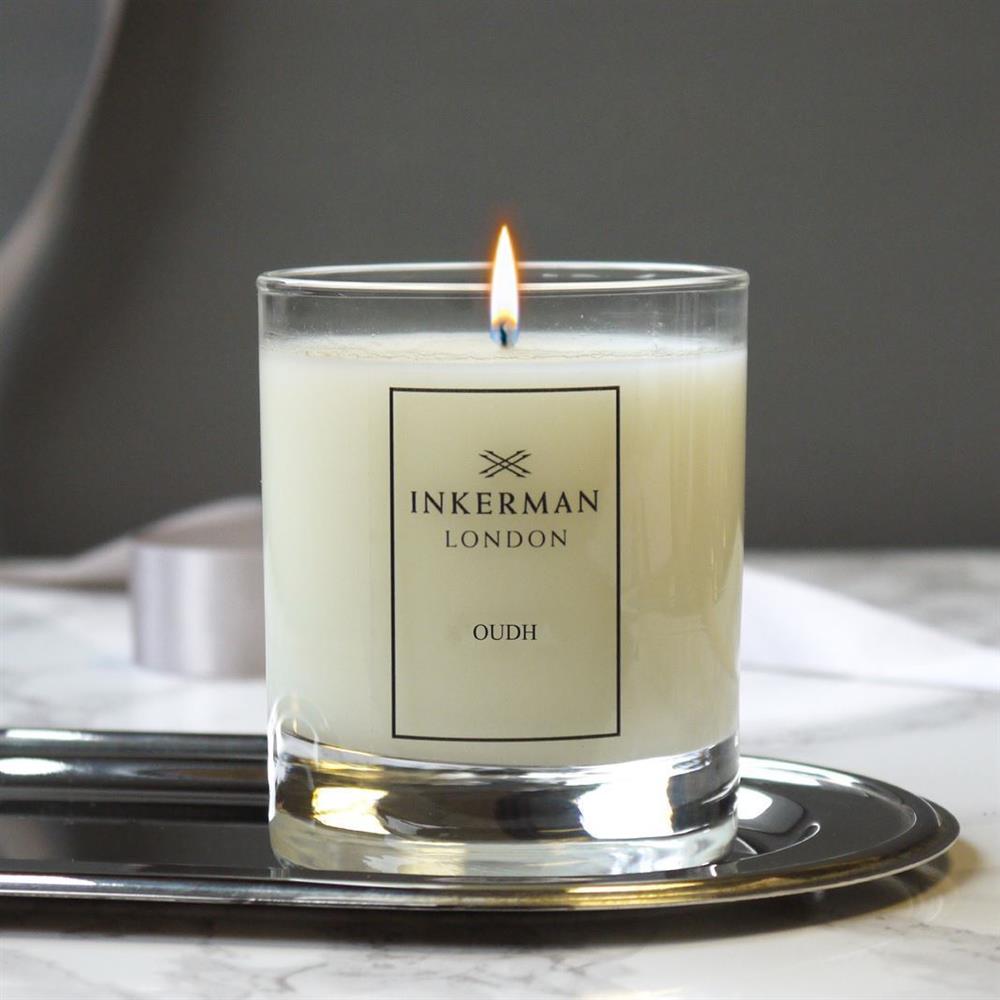 Fill a home with a full and warm ambience this Christmas. This beautiful Inkerman Candle is a classic yet timeless gift. Available in 3 bursting scents; Oudh, tuberose and winter mist and with a burning time of 30 hours, this Inkerman Candle gives off a fine fragrance.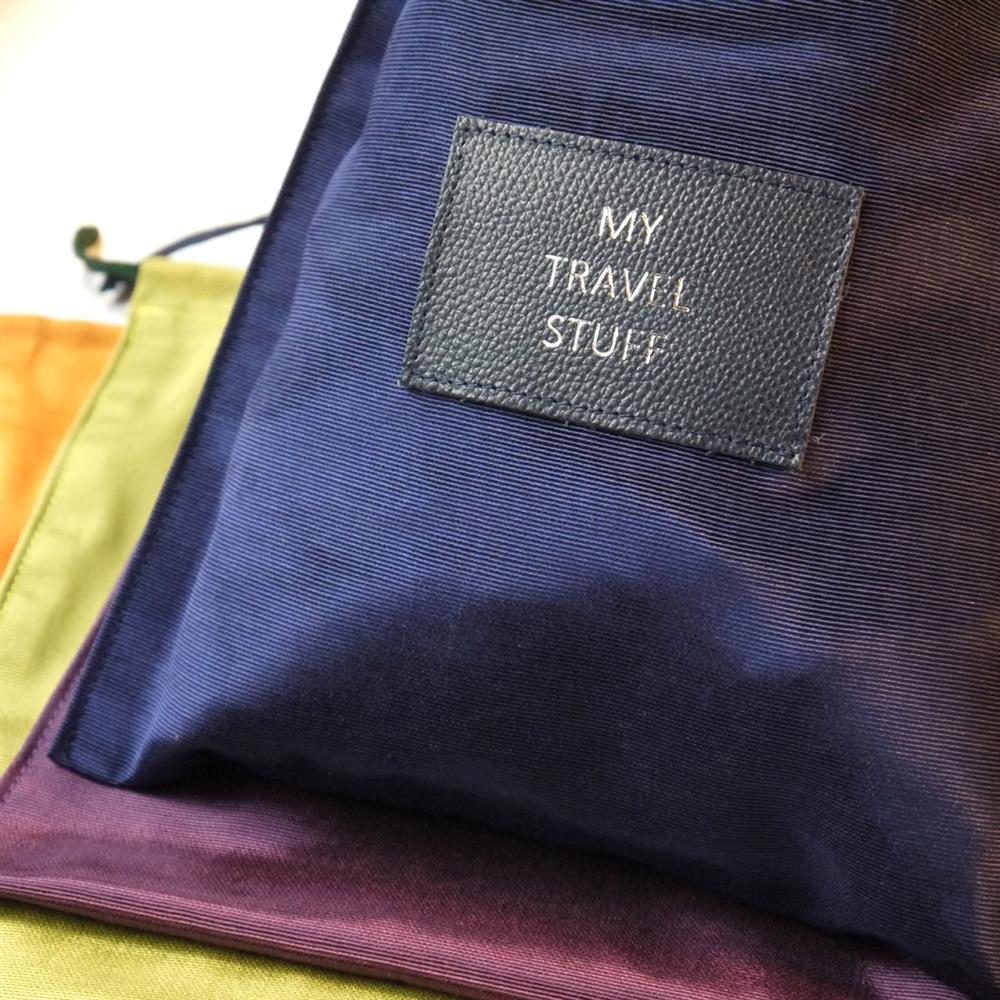 A great gift for the avid traveller to help keep all of their travel essentials safely together in one piece. This travel bag is available in an array of a rainbow of colours so you can be sure to find the colour – perfect to suit the receiver!
Gifts under £50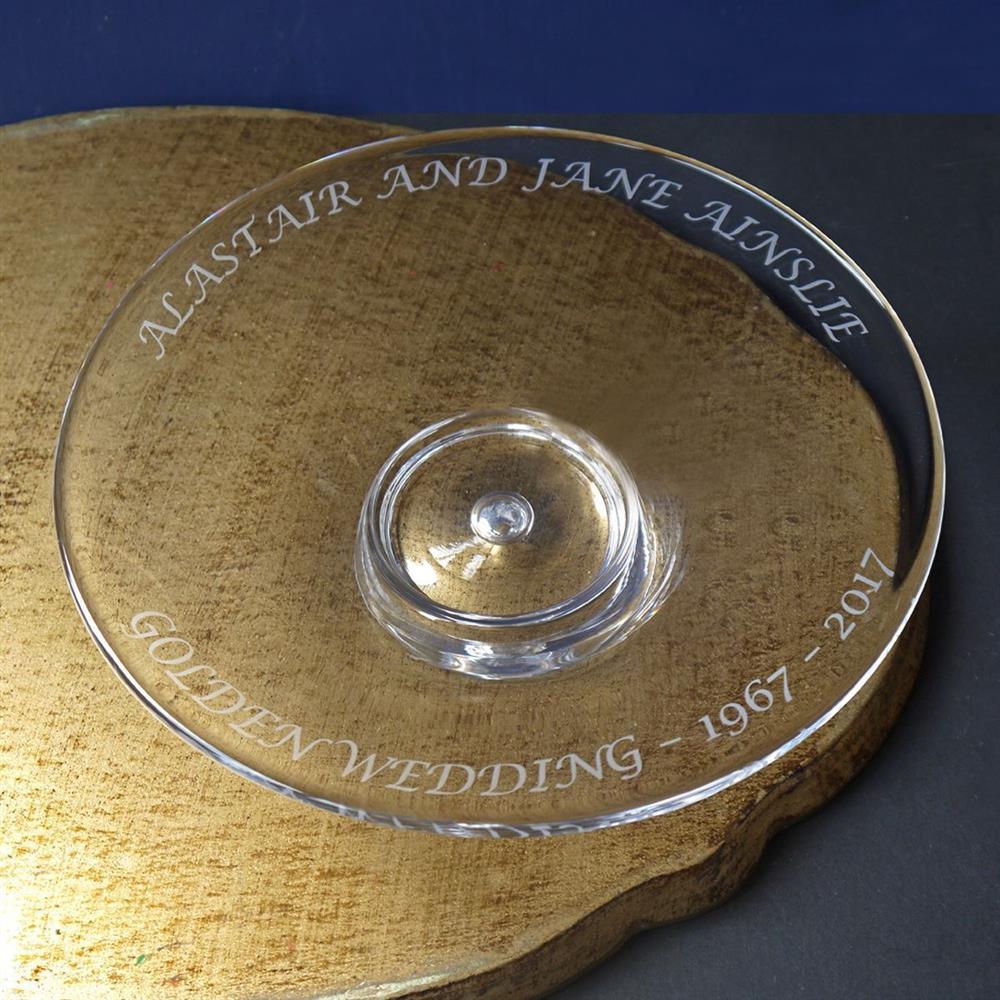 Our elegant, medium weight crystal bowl has a bubble base and looks stunning and distinctive when etched with a name or initials, or a special date. Available in two sizes (21cm and 35cm), this fruit bowl can take pride of place on the dining table and is sure to be a talking point with visitors.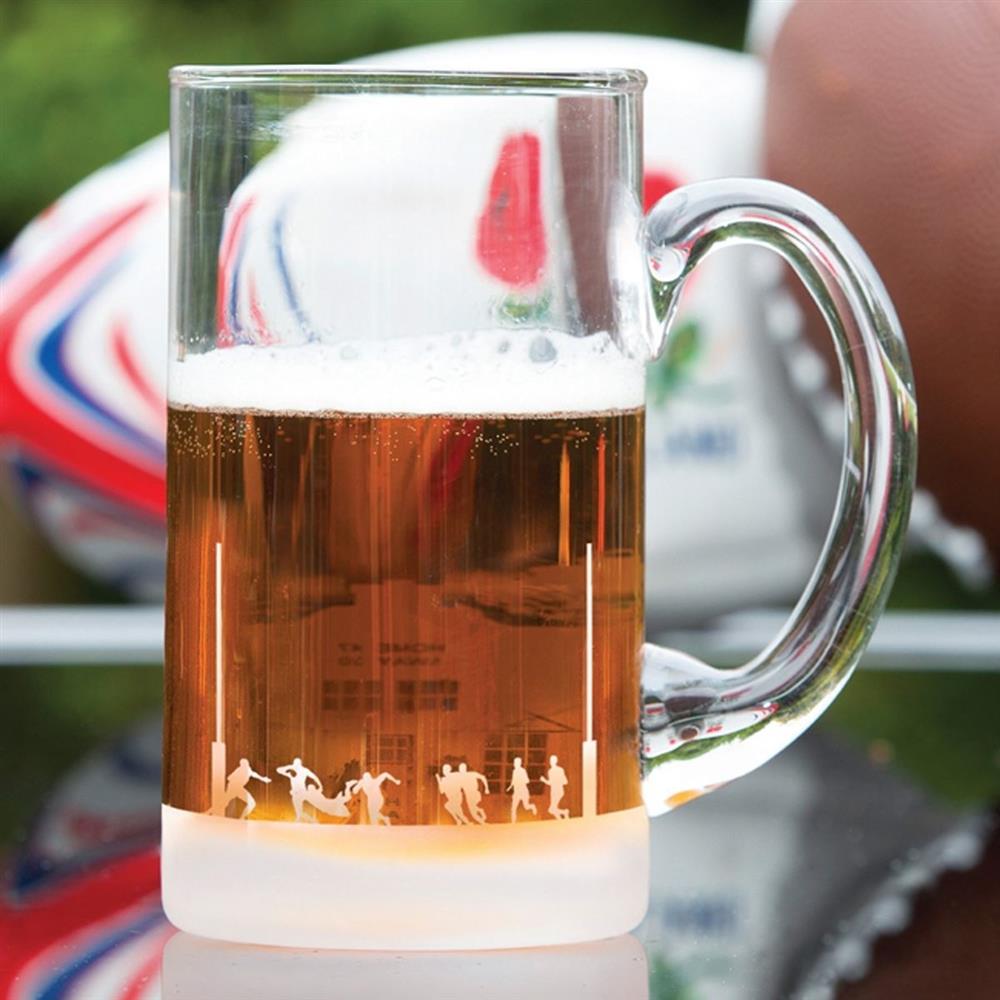 This traditional pint tankard is ideal for rugby lovers who enjoy a pint or two during a game, to celebrate a victory or commiserate a defeat afterwards!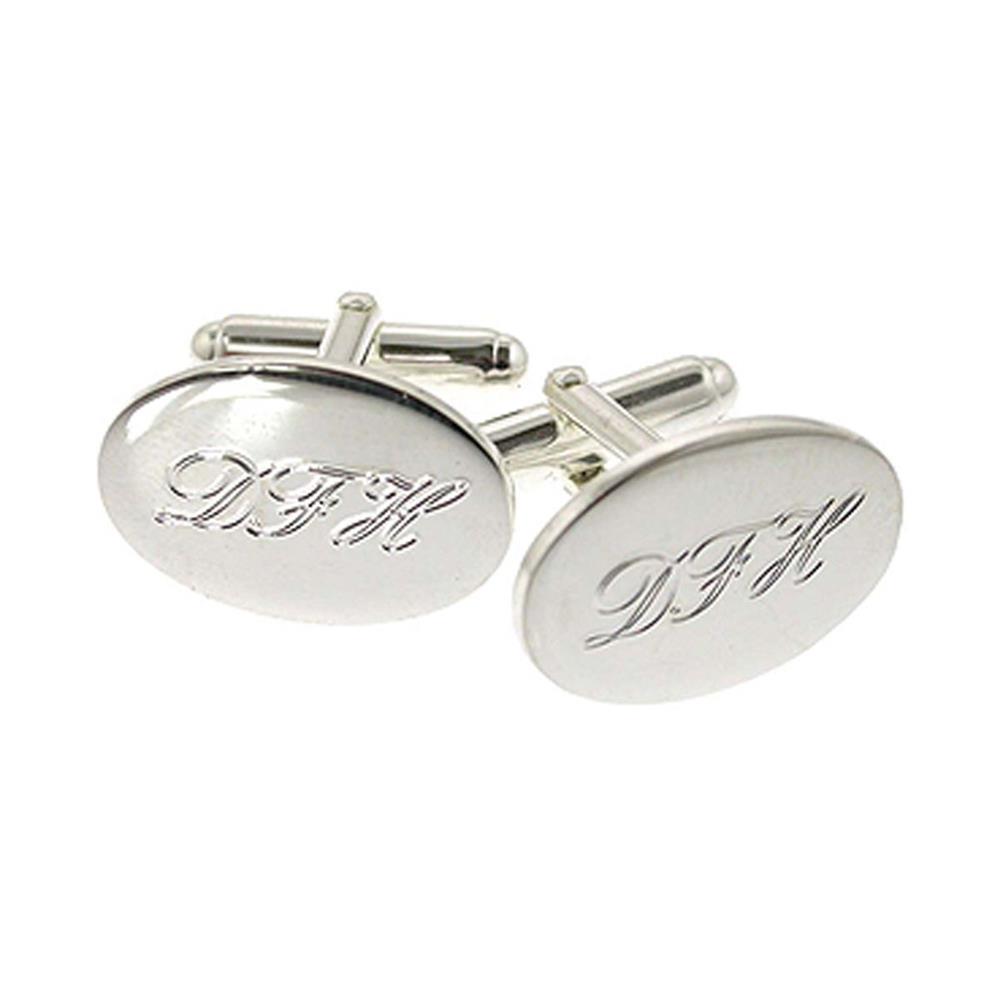 Our oval wing back cufflinks come in silver plate or sterling silver and are an excellent choice if you are buying for a stylish and sophisticated gentleman. If you are looking for something extra special, we can attach a silver plaque engraved with a message of your choice to the presentation box too.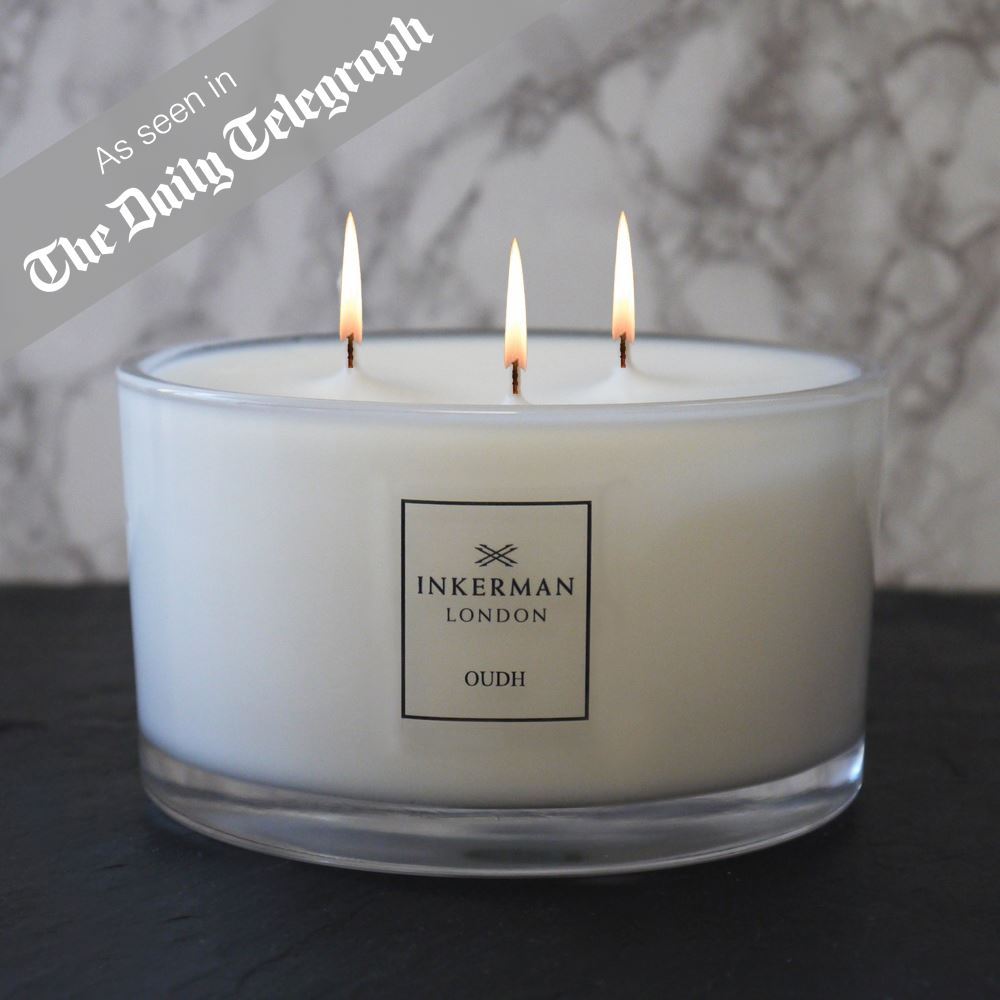 Our 3 wick candle has around an 80-hour burn time and comes in 2 delicate fragrances of oudh and tuberose. Also available as a 30-hour candle or diffuser, this gift arrives already beautifully packaged and will fill the recipient's home with a gorgeous scent that is sure to enhance any home.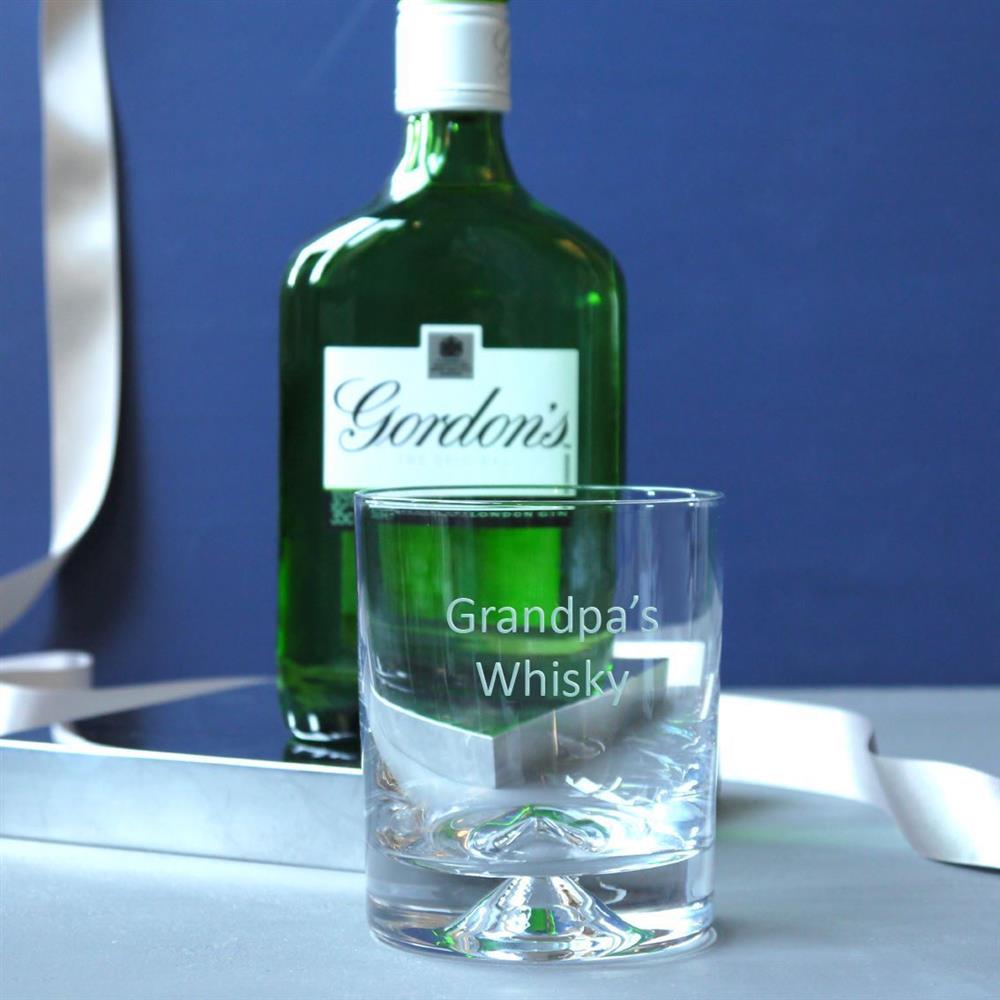 Grandparents who love to celebrate the festive season with a glass of their favourite tipple will adore these fun yet stylishly etched glass tumblers. We can include a bottle of artisan whisky or gin to create the perfect gift and get the celebrations going from the moment they open it.
Gifts under £100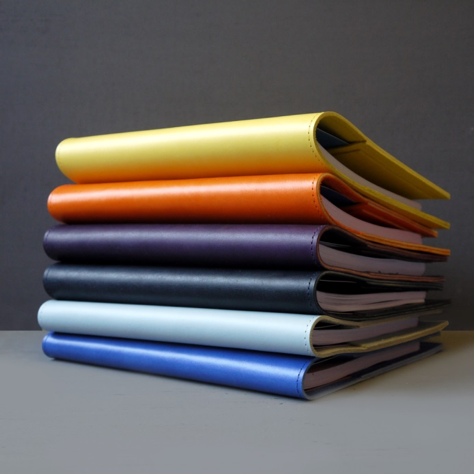 The leather slip cover is the perfect gift for the business minded person in your life, or for that organised busy man or women. Help them stay organised with this notebook holder. Why not add an extra special touch? With Inkerman, you can add personalisation to your Leather Slip Cover by adding embossed initials.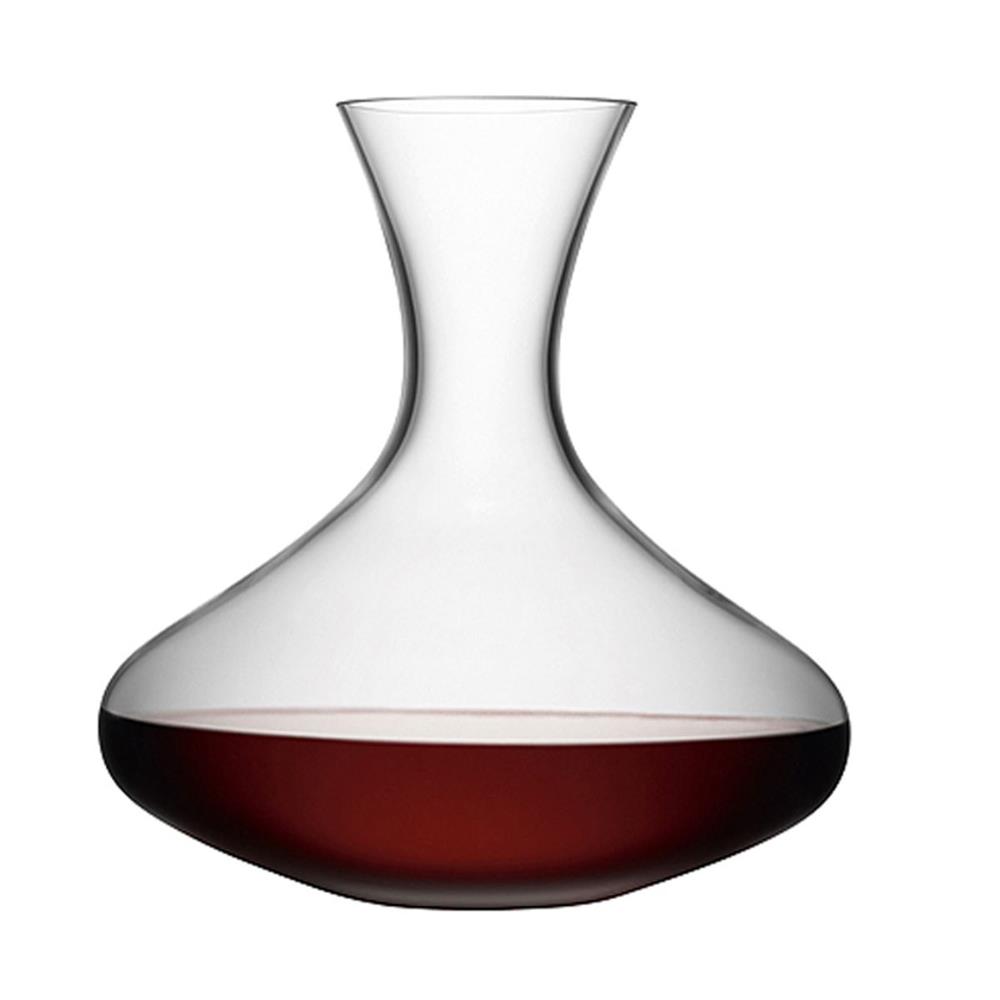 This distinctive and contemporary Admiral Crystal Carafe makes the perfect present for a loved one to enjoy their favourite liquor or wine in this Christmas. Beautifully packaged in our iconic white and red wrapping, the crystal can be etched with images or wording to create a unique and timeless gift.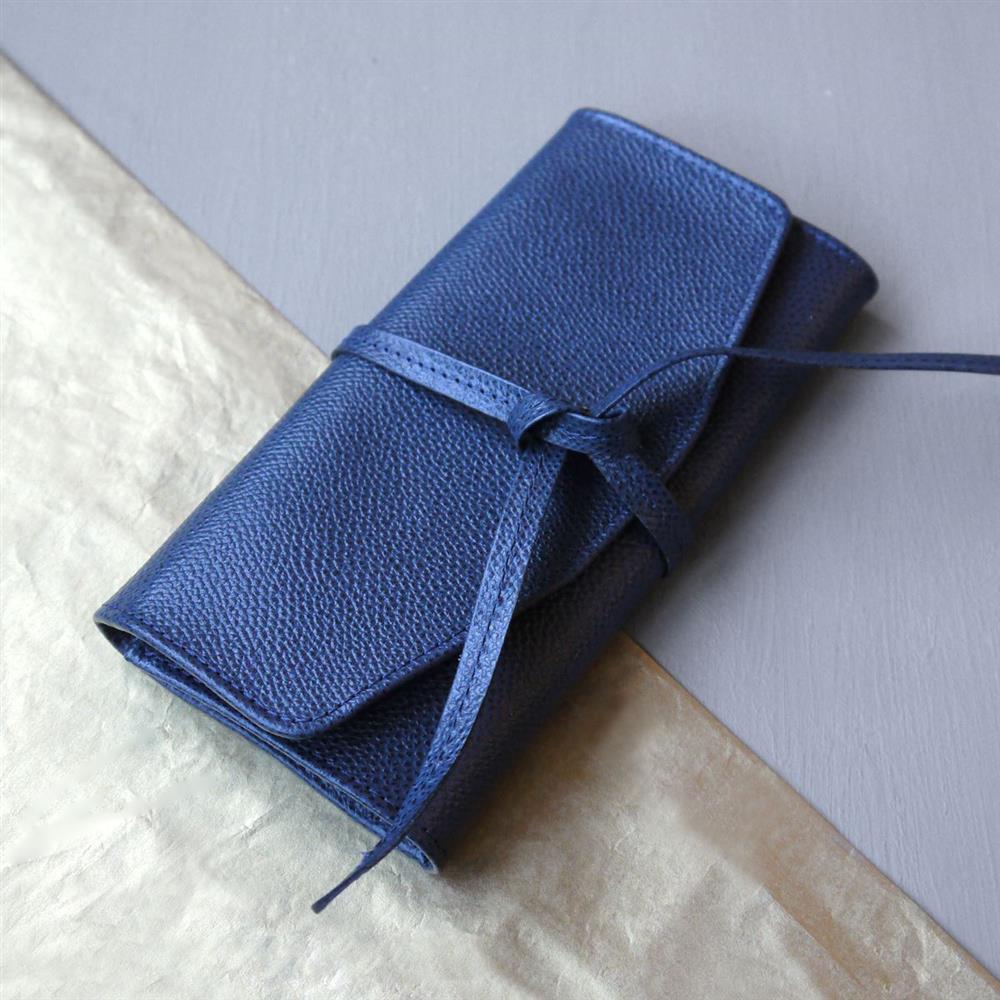 Made from gorgeous, soft textured leather, our leather and suede jewellery roll is one of our most popular gifts for Christmas. Perfect for an elegant lady who travels frequently, the design can hold rings, earrings, bracelets, and necklaces keeping them protected when on business trips and holidays.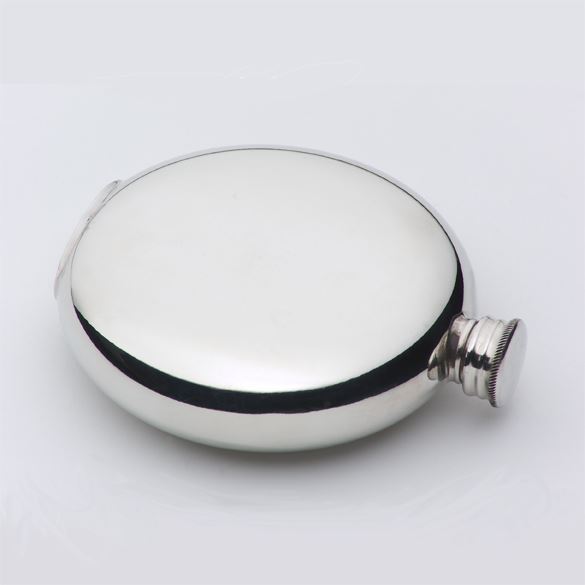 Our pocket-sized, perfectly polished pewter hip flask can be engraved with initials, a date or message, so it is unique to the recipient, making it a thoughtful and stylish gift for those who love a nip of something to keep them warm on those cold winter evenings.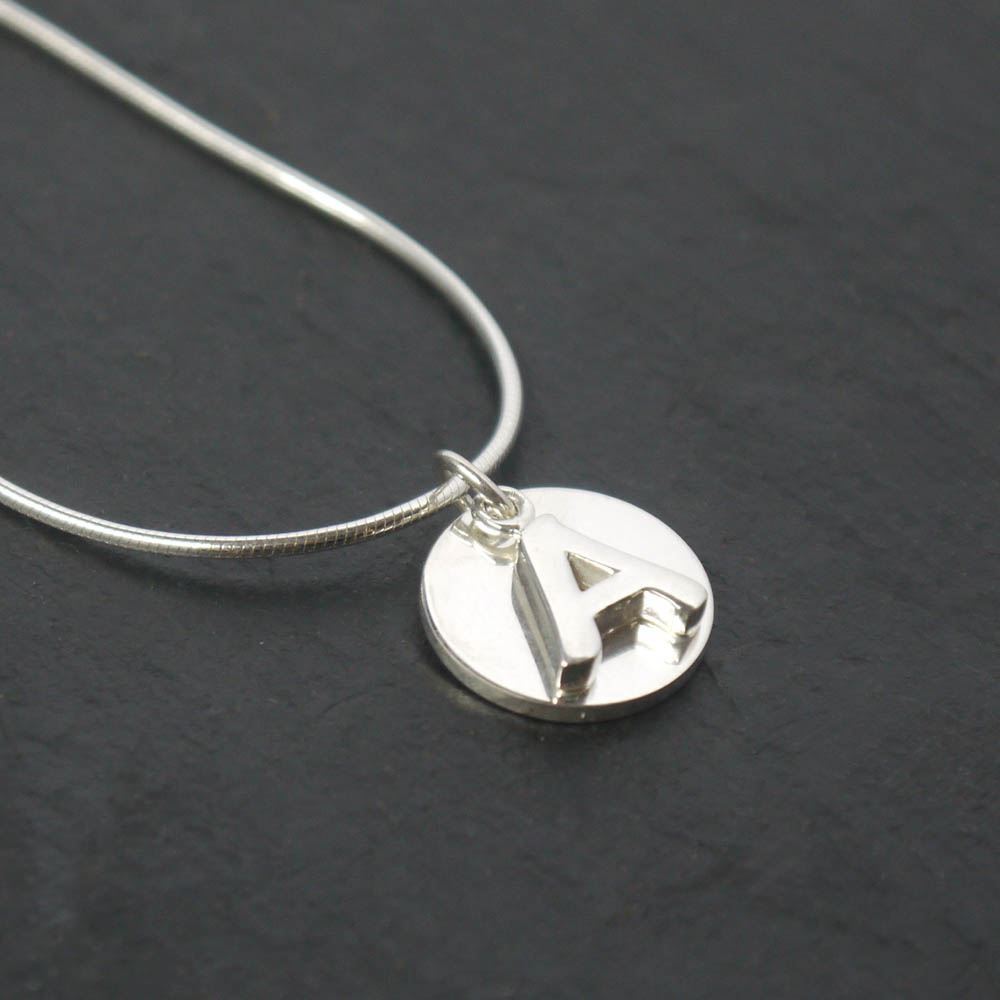 A sterling silver necklace is a gorgeous gift that is perfect for the festive party season as will complement any outfit and is sure to be adored by the wearer.
Blowing the budget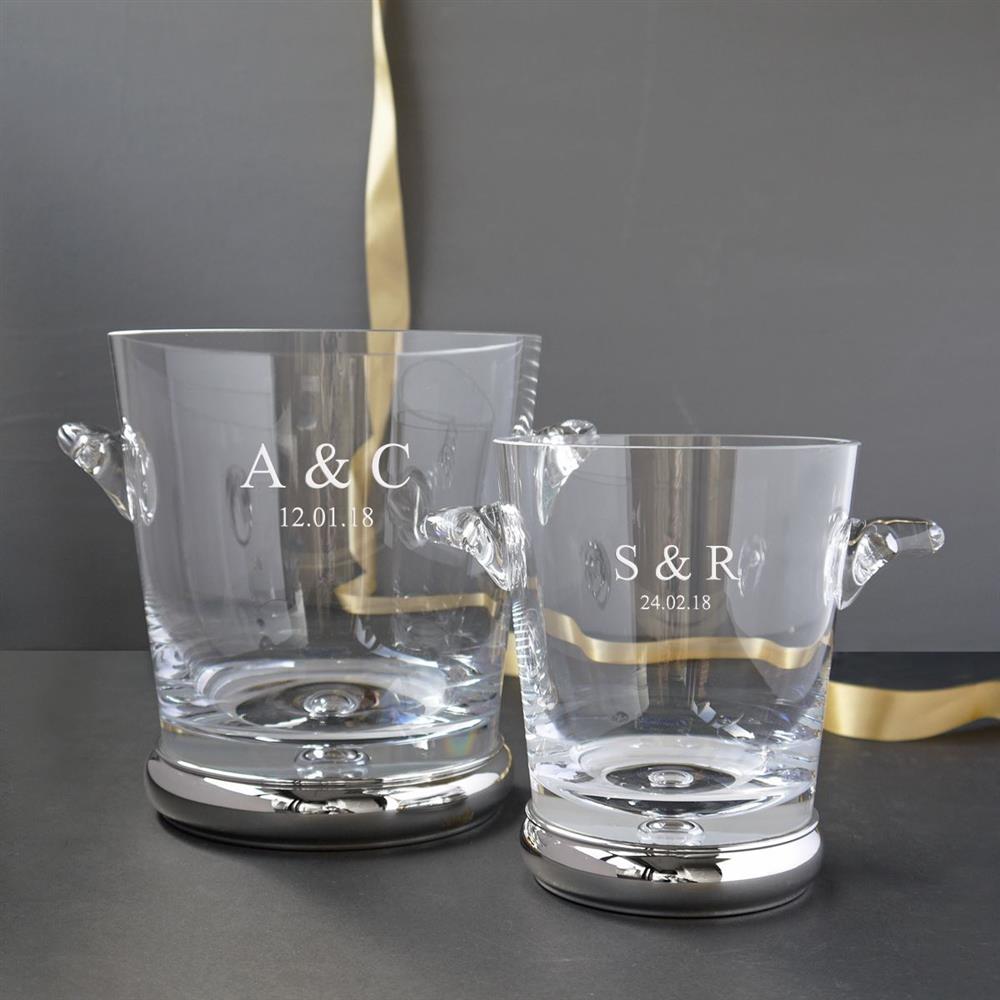 Crafted with the finest crystal and finished with a hallmarked sterling silver foot this crystal ice bucket & champagne cooler. Treat that special someone to an extraordinary gift this Christmas – one to be remembered and treasured.  Also available with engraving option to add a personal, special touch!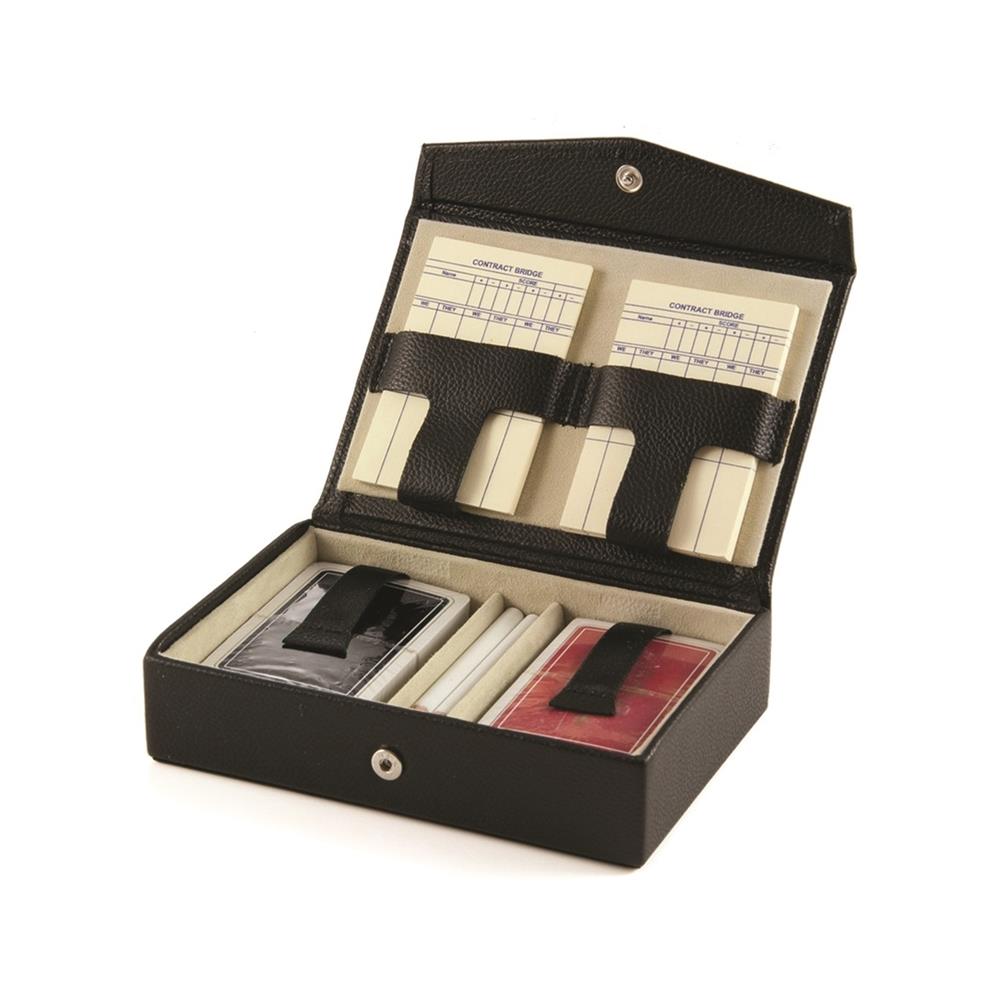 Our bridge set is crafted from soft, supple calfskin leather and comes complete with one black and one red deck of Inkerman playing cards, as well as bridge score pads and wooden pencils. This luxurious set makes an ideal gift for a bridge lover and the leather can be embossed to create an entirely individual gift that will be treasured forever.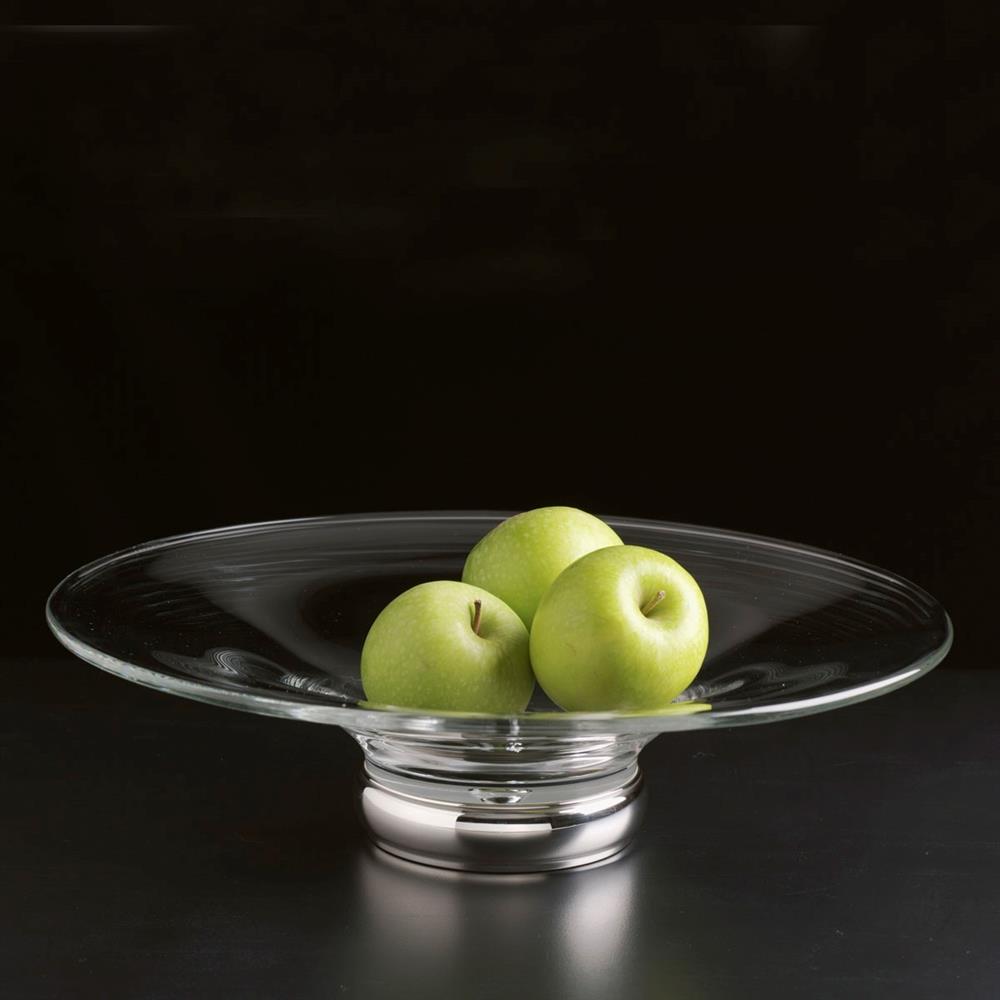 Our crystal fruit bowl complete with sterling silver hallmarked base is an ideal gift for the stylish homeowner or makes a fantastic presentation piece. The base can be engraved, or the bowl itself etched with names, date or a message. Available in two sizes - 20.5cm and 35cm.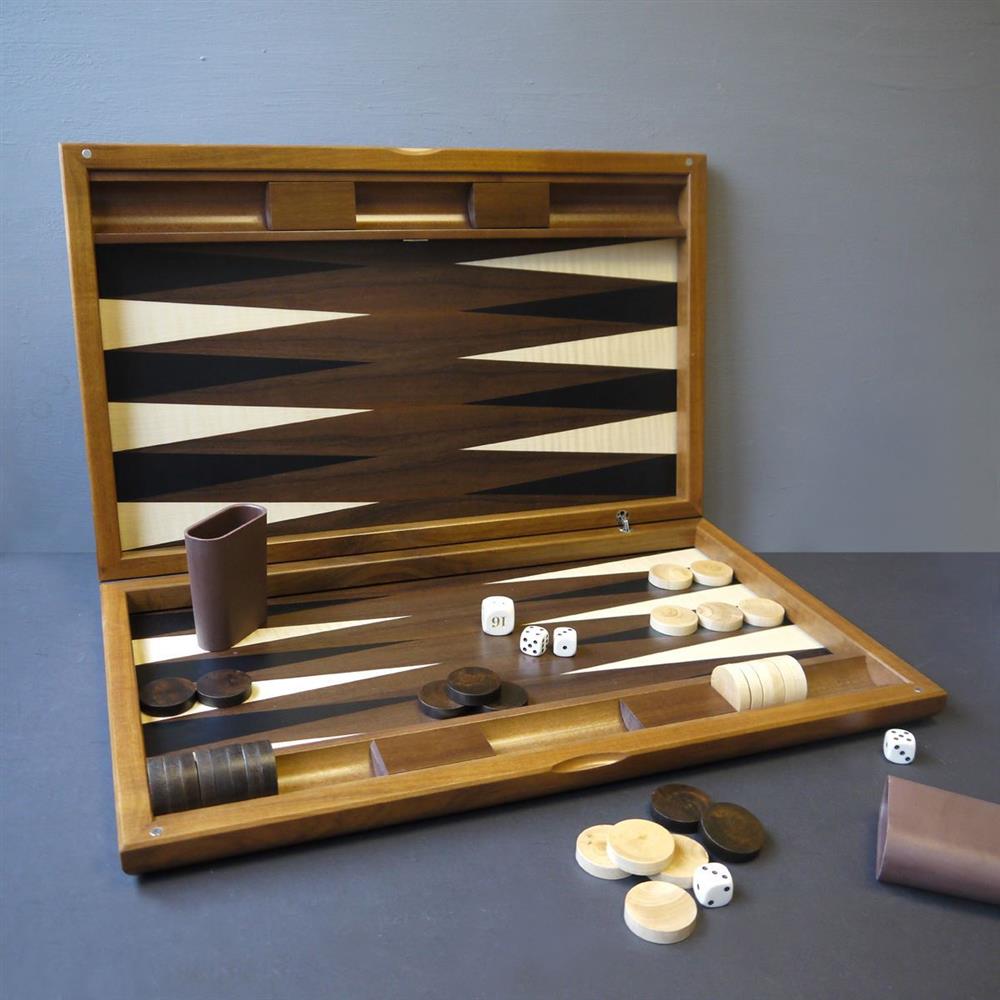 This stunning, beautifully made backgammon set is handcrafted from the finest walnut. These backgammon sets can be fully personalized by adding an engraved plaque to the outside which makes a lovely personalized, Christmas present.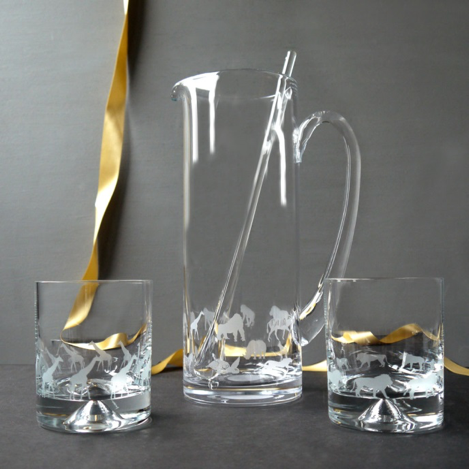 For a gift a little out of the ordinary, why not take a look at this Tusk Conservation Jug Stirrer? This is a beautiful, unique gift that supports a meaningful cause. Tusk has been working with conservation efforts across Africa for over 25 years to keep endangered animals from extinction.  
Give a gift with a meaning this Christmas with our Conservation Jug Stirrer.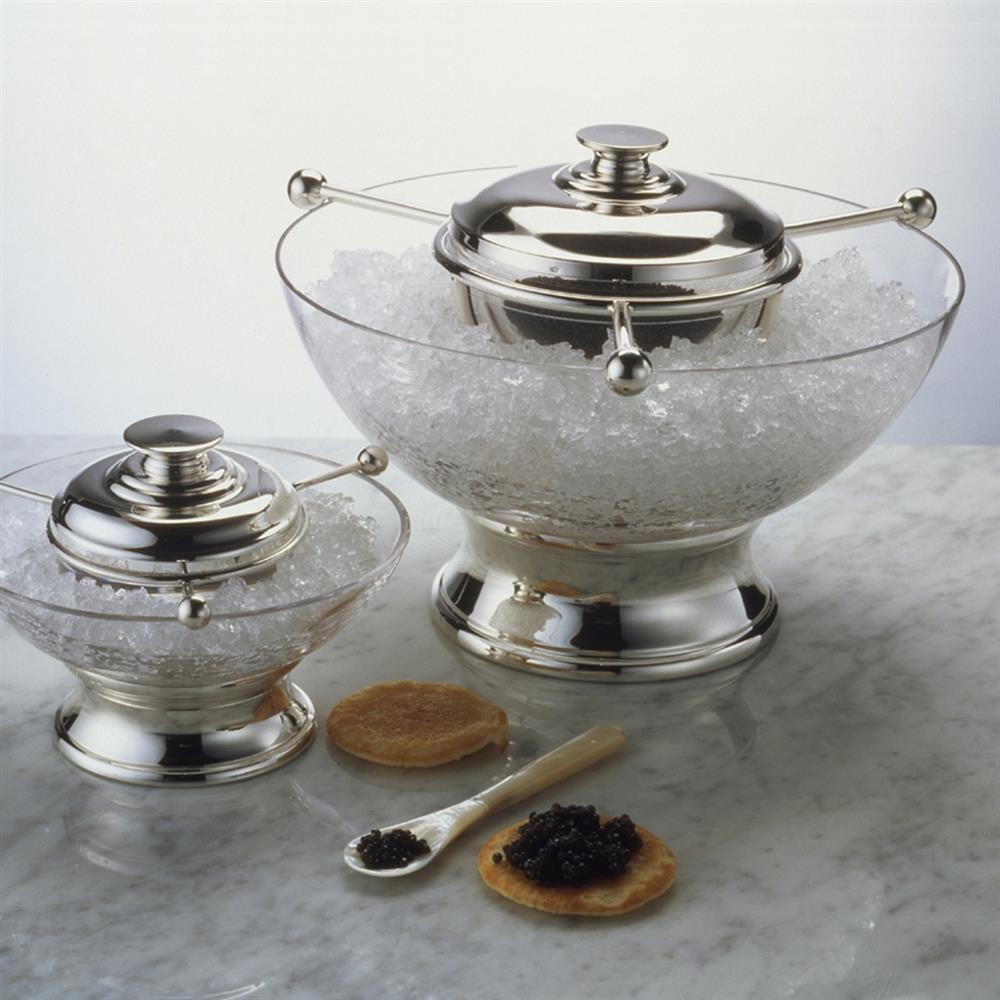 If you are looking for an extravagant gift this Christmas, then we may have the perfect gift for you with our silver footed caviar set. This beautifully designed British made crystal caviar set comes in two sizes so that you can find the perfect gift for your recipient. Ready to be etched with a personal message – why not add a special date, a memorable quote or initials. 
Shop this Christmas with Inkerman…
All our gifts come luxuriously wrapped and ribboned in our Inkerman red boxes, with a handwritten tag and can be delivered worldwide.  These exceptional gift ideas will impress and delight your family and friends and will send them into the New Year feeling truly loved and appreciated.
Looking for the perfect gift for that special someone? We have ideal gifts for every relation. Shop for Mum, Dad, Granny, Grandfather, Aunt, Uncle, Brothers and Sisters in Inkerman's extensive range.