Chatting to the founder of Inkerman about her own wedding, and how times seem to be changing...
"Mine was a very traditional wedding; local village church, marquee in the garden, champagne and canapes followed by a sit down dinner with an Irish band and a DJ. It was all paid for by my parents, with lots of their friends and lots of ours, no children because my mother said they would eat all the canapes and get underfoot, plus a very expensive wedding dress. Looking back, I don't know why we kept to the traditional, to please them I suppose? They were paying after all. In actual fact it was a blessing: a blessing made to look like a wedding, as we'd been officially married in Chelsea Registry Office the week before as my husband had been married previously.     
In fact we only just got married in Chelsea Register Office; we lived at the end of the Kings Road by the Harley Davidson Garage and there were no taxis that day, and I mean 'really no taxis'! I had to drive myself with my future father in law sitting next to me, tucked into a Renault 6 bucket seat with him saying he'd never been driven to a wedding by the bride before. The others had to hail down passing cars whilst my mother in law was bundled into the back of a Volvo Estate, driven by an understanding woman, and found herself next to a child strapped into a car seat questioning why a taxi driver would take their baby to work!   
With eight of us tripping over each other as we rushed up the steps of the Registry Office, we left the car double parked on Chelsea Manor Street. We made it inside with seconds to spare. There followed 20 minutes of pure pleasure surrounded by parents and siblings. It was the happiest and most memorable 20 minutes of the following two weeks; don't get me wrong, I loved the big traditional wedding in my parent's field but it just didn't come close to the happiness and intimacy of the Registry Office.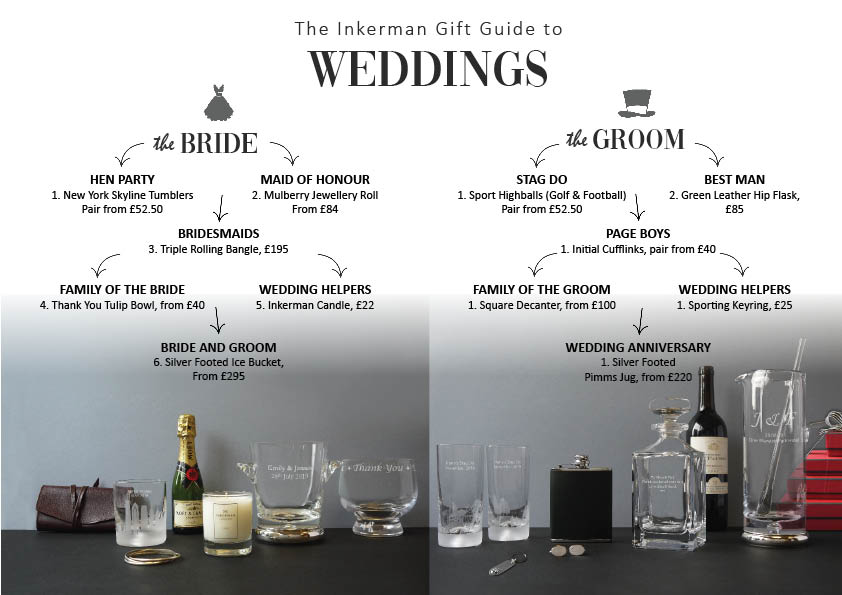 I'm expecting to be told what my children decide to do for their weddings; there are so many options nowadays, a beach in the Caribbean, a licensed hotel or grand local house. We may not have to pay for it, or even be asked to it, and I'm sure Great Aunt Matilda won't be asked, nor some cousin nobodies seen for 20 years. But me? Well, if I could do it all again, I'd have a blessing in the garden followed by champagne and cakes for everyone. There'd be loads of children running around and no one I hadn't seen for a year, no one there that I felt I 'ought' to ask and every one dressed in what they wanted, followed by a night in the local pub. 
In regards to presents: my favourites were the unasked for, one off items which had had thought put into them. I still use a gorgeous large Conran white salad bowl when friends come round and wine glasses given to us by a friend of my parents. They were hers and she is long since dead, but we have a few left and using them makes me think of her often. The palest of blue Murano champagne flutes are a favourite, which were carefully chosen by a friend married to an Italian. I'm sure our children will have all they want by the time they marry, and for those who choose to give a present rather than money for the honeymoon will need to be clever!"
£48 each, set of three £144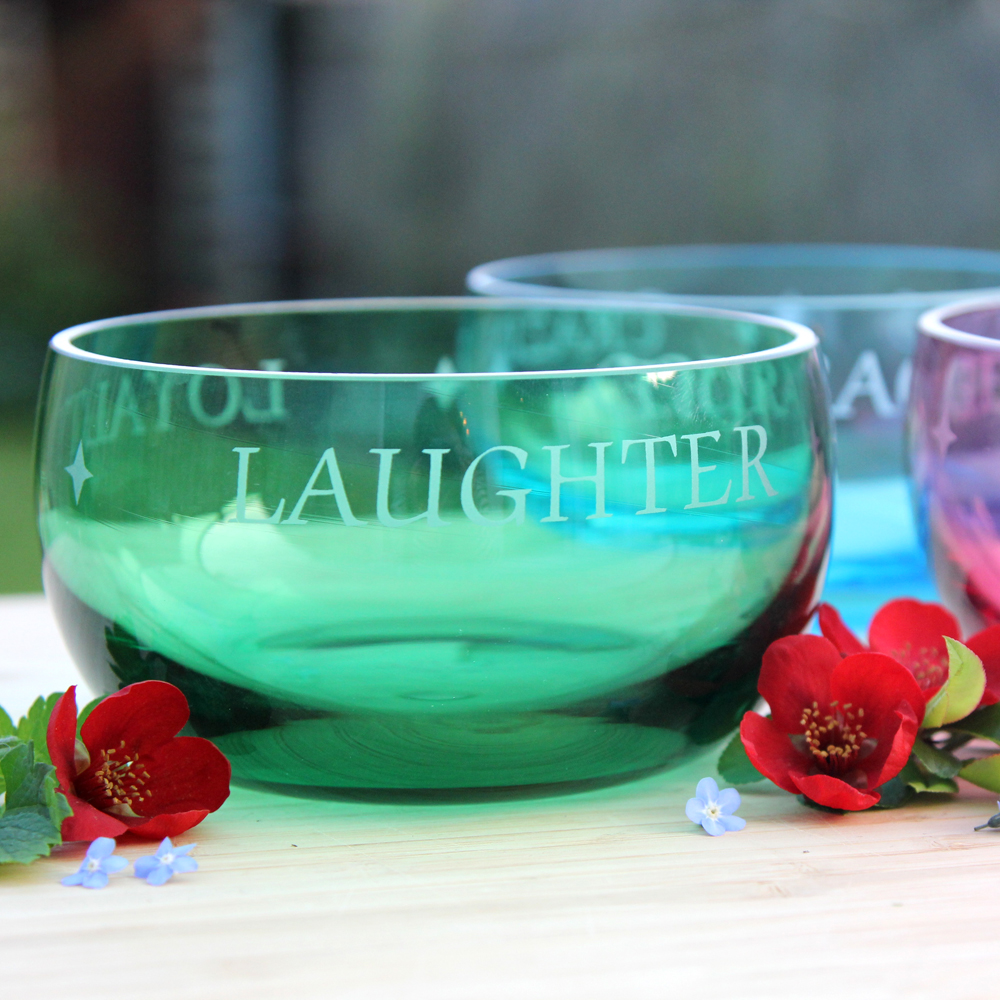 £100 each
£96 each, etched signatures, names and dates can be added for an additional charge.