Looking for something a little different? Inkerman's personalised glassware is the perfect gift for you
Two friends recently asked SJ (from our PR and Marketing team) about wedding presents and what they should get for "something a bit different". 
 Bespoke designed, personalised glassware was her answer. 
The endless options of personalised glassware
At Inkerman, we spend much of our time shouting about our trophies but many of the projects we love working on are the uniquely personal presents designed for one-off special occasions. Over the past month some amazing presents have been designed and delivered; a set of eight champagne glasses with individual images etched on each for a wedding present, a jug & tumbler set for a joint 50th birthday etched with the owners house, dogs & horses, a champagne cooler for a wedding anniversary etched with individual hobbies of shooting and eventing, and a large glass bowl etched with the couple's wedding crest for a wedding present. The possibilities for personalising our glassware are endless!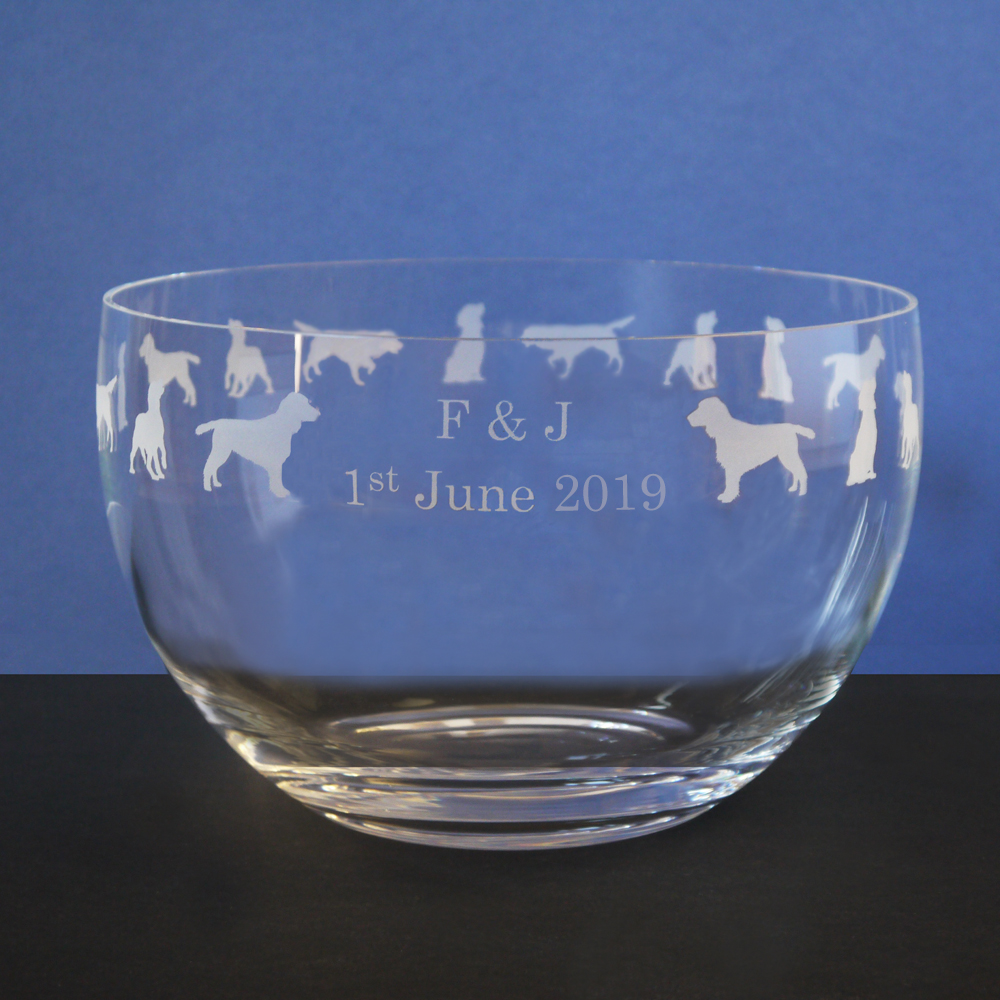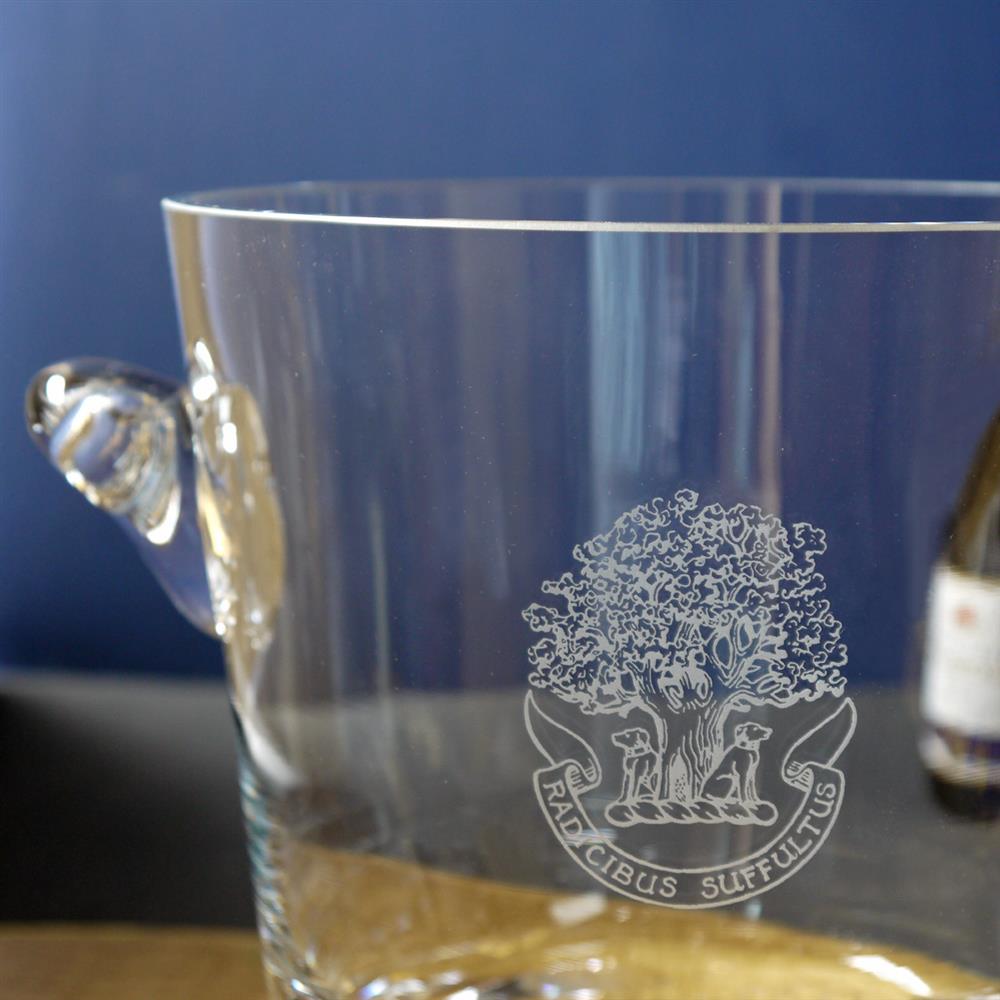 How does the personalisation process work?
Angela, who runs our private sales dept, will talk to the customer about what they are looking for, what event is being celebrated, details of the recipient's interests and passions and what budget the customer is considering. She then takes the project to Harriet, our in house designer, and discusses potential ideas and designs. Harriet will draw up some designs and after another catch up with Angela, they are sent to the customer, hopefully to be loved!
Delivery times are 2-3 weeks and to have an exclusive design etched will usually cost in the region of £200-£300, depending on the product. A very affordable price for such a one-off present, which won't be found on the high street.   
Personalised glassware is perfect for all occasions
Perfect for weddings, anniversaries, special birthdays and retirements, all of our personalised glassware orders are designed and created with love and care. We love the happy faces and messages we get when orders are received. Don't hesitate to contact us today to discuss the options for you!